Five Reasons to Have a Holiday in Sligo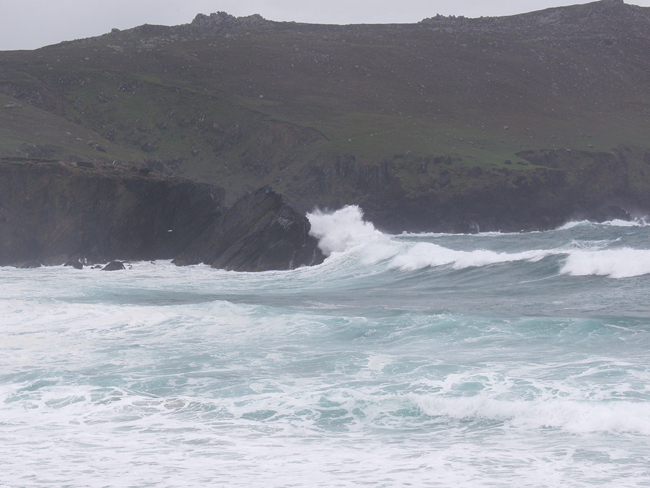 Sligo is a major town in Ireland's Border Region which also happens to be one a popular tourist destination on the Emerald Isle. Why? That is because The Land of Heart's Desire possesses many things that most men desire and here are five of those.
Natural Beauty
Sligo's surrounding countryside is truly beautiful. Exploring this town will provide scenic views of the town's beaches, Benbulben Mountain, and Knocknarea Mountain.
More adventurous travelers can also take advantage of Sligo's hills, mountains, and bodies of water as these are perfect for various outdoor recreational activities. Those that enjoy bird watching can get a unique experience at Sligo's Eagles Flying.
Eagles Flying is the biggest Centre for Birds of Prey and Owls in the Emerald Isle. Brave souls can get more up close and personal with the birds of prey. They can experience having those birds perch on their hands for the ultimate experience.
W.B. Yeats
Sligo's natural beauty was immortalized by William Butler Yeats' literary works. The great poet used to spend his childhood in County Sligo which is why he wrote so fondly about this part of Ireland.
Though he passed away in France, and asked to be buried there for a while. He did request to be dug up and transferred to Sligo. Today, W.B. Yeats' grave continues to be a popular tourist attraction in Drumcliff, Sligo.
Both Yeats' Memorial and grave are both visited by a lot of tourists. Those who admire his work should definitely visit Sligo firsthand to see the place that inspired him to write beautiful poems.
Golf
Sligo has a lot of wide open spaces which is why a number of golf courses were built in the area. Those that love playing golf can enjoy playing the sport in a beautiful setting.
Ballymote Golf Course, Castle Dargan Golf Course, County Sligo Golf Club, Enniscrone Golf Club, Strandhill Golf Club, and Tubbercurry Golf Club are great for golfers of various skill level. All of those provide breathtaking view of the town's natural wonders.
Beaches
Sligo is famous for its beaches that are great locations for surfing. It is interesting to note that a lot of Sligo's residents actually know how to surf. Those that do not know how to surf, but wish to learn can easily find certified instructors. Enniscrone Beach has two surf schools for those that wish to learn.
As an added note, it is important to know more about Sligo's beaches before going there. For instance, Strandhill Beach is popular among surfers, but swimming is not allowed in the area because of strong currents. The other beaches worth visiting for surfing or other water activities will include Culleenamore, Dunmoran, Mullaghmore, Rosses Point, and Streedagh Beach.
Nightlife
A lot of people, especially those that live in the neighborhood, go to Sligo to enjoy its nightlife. Students of IT Sligo frequent the town's nightclubs and pubs as well. Travelers that wish to enjoy their nights as much as their days in this town will not be disappointed with the town's nightlife scene.
These are just five reasons for some travelers to have a holiday in Sligo. Of course, the main activities to enjoy will depend on what one's heart truly desires. It is just a good thing that the town has so much to offer.
Guest Author :
Sabrina Mable is an author and recognized authority on planning hen parties. She currently works for www.Henit.ie and specializes in creating hen party packages for fun and memorable hen parties in Ireland. She has succumbed and joined the world of social media. Follow her on
Twitter
.
(Visited 37 time, 1 visit today)